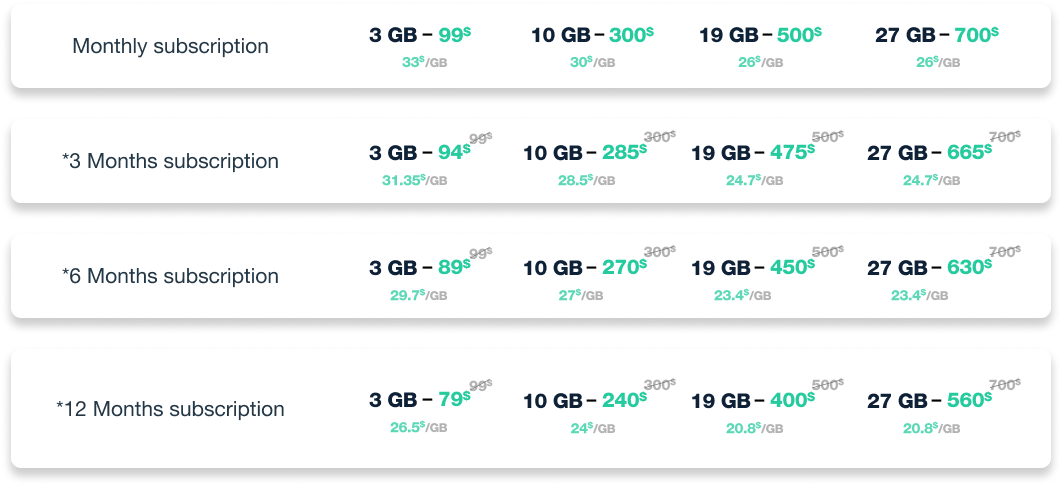 Have more proxies for your needs and pay less
Think ahead. We accommodate.
Choose genuine and the most reliable proxies and cut costs. You can save on the entire proxy lineup. All you need is to pay 3/6/12 months ahead when making an order and you can save up to 20%
Are you on Enterprise plan?
Let us know if you're willing to pay in advance and let's discuss what's in there for you?